Snow Removal
The Town works hard when the snow falls to keep our roads clear, we have priority routes set as per our Sanding and Snow Removal Policy.  It is important to note the Town will work to ensure all roads are safe once the priority roads have been cleared.
To see a map of the snow removal route please click here, or to see the whole policy, click here.
Roadway Snow Removal Priority Routes:
Emergency Situations (as designated by the RCMP)
Hospital and RCMP Access
Fire Hall Access
Roads deemed impassable due to drift of heavy snowfall
Highway Intersections
School Accesses and Town Office
Main Street
Extendicare Facility and Pioneer Lodge
2nd Avenue
3rd Avenue
5th Avenue
12th Street
1st Avenue
4th Avenue
6th Avenue
18th Street from 6th Avenue to Hwy 3
Call from residents who are stuck or on impassable road
The Town maintains its roads and road allowances based on the road classification and traffic volumes. Higher volume roads are maintained with greater frequency than lower volume roads.  Throughout the year, we fill pot holes and perform larger patching.
Annually, we also perform our road resurfacing program which involves removal and replacement of the top lift of asphalt.  Roads included in this program are selected based on the Town's asset management program replacement timelines. 
To find out more information on asphalt maintenance, read our policy here. 
The Town strives to ensure that all sidewalks are maintained in an effective and efficient manner to prevent or reduce accidents and injuries.  Through our annual maintenance program, we remove and replace any deteriorated sections.  
We determine which sections are to be replaced based on the criteria set out in our asset management program, including level of service and condition ratings. 
To learn more about sidewalk maintenance, read our policy here. 
The Town maintains its gravel roads based on traffic volumes and condition assessments.  Higher volume roads are maintained with greater frequency than lower volume roads.  We regularly perform grading and gravel replenishment. 
We also provide a dust abatement service for various gravel roads around Town.  
For more information on gravel maintenance, click here. 
For more information on dust abatement, click here.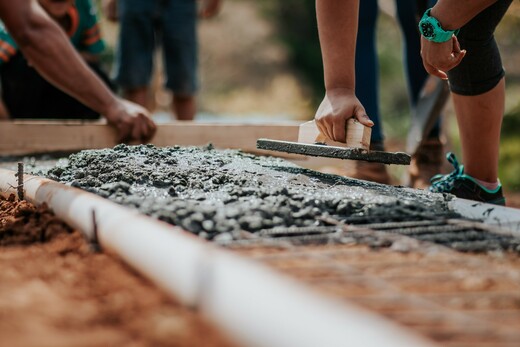 Driveways and Approaches
If you are looking to either modify your existing driveway or approach, or build an entirely new one, please follow the application process below. Our driveway and approach policy can be viewed here.
Step 1: download the driveway application form here. 
Step 2: submit your form the our Operations department here.
Step 3: we will review your application and inform you on how to proceed. 
Street Sweeping
Each spring, our crews endeavour to get rid off all sand and gravel material left over through the winter weather.  Roads are swept on a priority basis. 
We will do our best to inform all landowners in advance of street sweeping taking place on their roads. To stay up to date on all our notifications, register for our Voyent Alert system here.