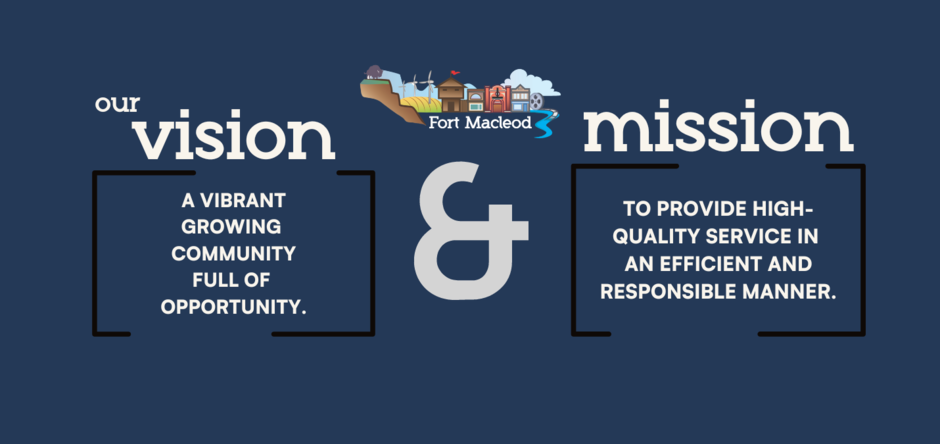 Background
The Town of Fort Macleod established this 2022-2025 Strategic Plan by evaluating the previous 2018-2022 Strategic Plan with a "Term In Review."
Residents and key stakeholders were invited to give input and feedback regarding the past and future planning for the Town of Fort Macleod. Through open houses, meetings, and surveys, Council and Administration gathered information and found common goals and priorities.
The purpose of this Strategic Plan is to guide the Town in its growth, opportunities, and vibrancy, while maintaining high-quality service efficiently and responsibly. This plan is a living document and sets forth the priorities for the next four years based on the financial realities of the day. The plan will be reviewed annually to ensure current. Whereas priorities and goals are identified, Town Administration works diligently to implement these measures while working within specific means, timeframes, and budgets.