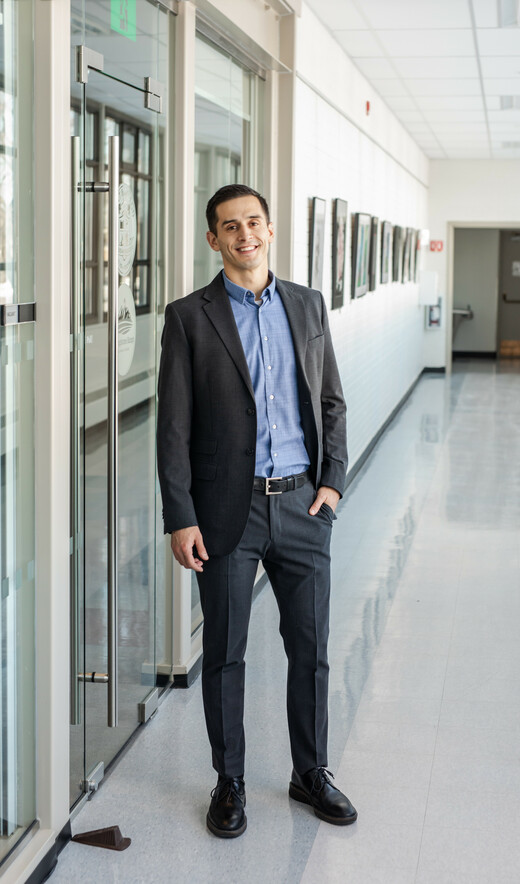 Chief Administrative Officer (CAO)
Anthony Burdett
Anthony Burdett joined the Town of Fort Macleod as CAO on February 15, 2022.
Anthony loves this community. He has spent most of his life in the Fort Macleod area. Raised just east of Town, as a youth, he enjoyed volunteering at the Empress Theatre, exploring the Wilderness Park and jumping off the green bridge. He left the area for a few years as he received his formal education and work experience. Anthony is a Chartered Professional Accountant. He studied management and accounting at Lethbridge College and the University of Lethbridge.
He has worked in downtown Calgary in the oil and gas industry and at a public accounting firm in Lethbridge. He has years of construction industry experience and assembled parts of the Town's wastewater treatment plant. Before working for the Town, Anthony held a management position with the local school division. This community is significant to him, and he is honoured to be able to serve the community alongside Council and Town staff.
Anthony believes in being an active and continual learner. He seeks opportunities to improve his abilities to contribute to successful town management through formal and informal training. He has completed the Municipal Management and Leadership Course offered through the University of Alberta in partnership with the University of Manitoba. He has completed a year-long executive coaching program through Isokarhu Strategies.
Anthony and his family are active in the community. Anthony coaches the high school volleyball team and serves in his church congregation. He and his family feel fortunate to call Fort Macleod home.
Contact
To make an appointment with the CAO please call the Town Office at 403-553-4425 or email the Executive Assistant at execassist@fortmacleod.com
CAO's Role
Council's sole employee, the Chief Administrative Officer (CAO), is the administrative leader of the municipality. With assistance from the Senior Management Team, the CAO oversees municipal operations and ensures that Council's priorities and strategic directions are achieved most effectively.

The CAO leads the organization in the following ways:
Carrying out its executive and administrative responsibilities.
The implementation of Council's policies and programs.
Developing and maintaining effective long-range planning to provide direction for the Town and the community.
Developing and maintaining effective communication and customer service.